The Ancient Shepherd Pipes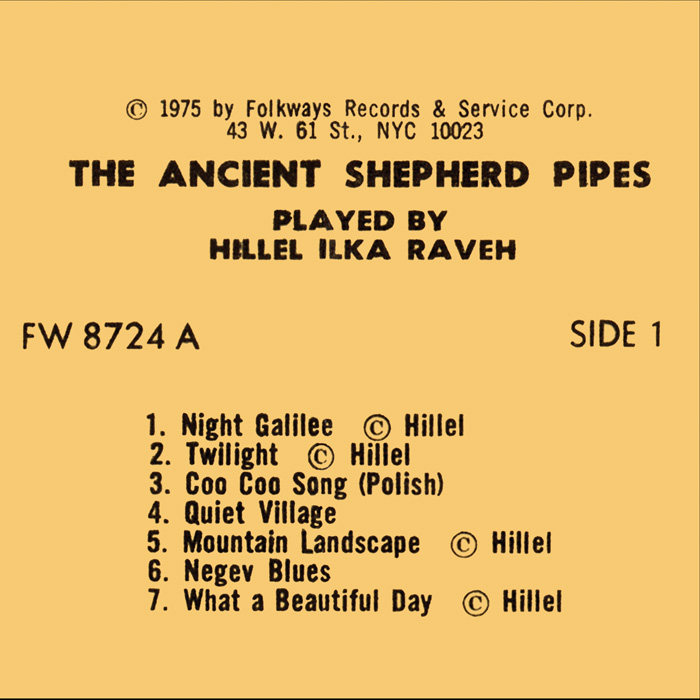 Israeli -raised Hillel Ilka Raveh plays the chalil, an ancient Middle Eastern instrument also known as the shepherd's pipe. He constructs the instruments from reeds he gathers himself at the Jordan River; Pete Seeger learned to play on one. The 16 tracks include "Negev Blues," "Samurai Song," and "Quiet Village."
Liner notes include a brief biography of Hillel Ilka Raveh.
EN ESPAÑOL
El israeli Hillel Ilka Raveh toca el Chalil, un antiguo instrumento de Oriente Medio también conocido como la gaita del pastor. Él construye los instrumentos de las cañas que reúne él mismo en el Río Jordán; Pete Seeger aprendió a tocar uno. Las dieciséis pistas incluyen "Negev Blues," "Samurai Song" y "Quiet Village." Las notas incluyen una breve biografía de Hillel Ilka Raveh.
Track Listing