Encore: Unheard Recordings of Bahamian Guitar and Singing
Joseph Spence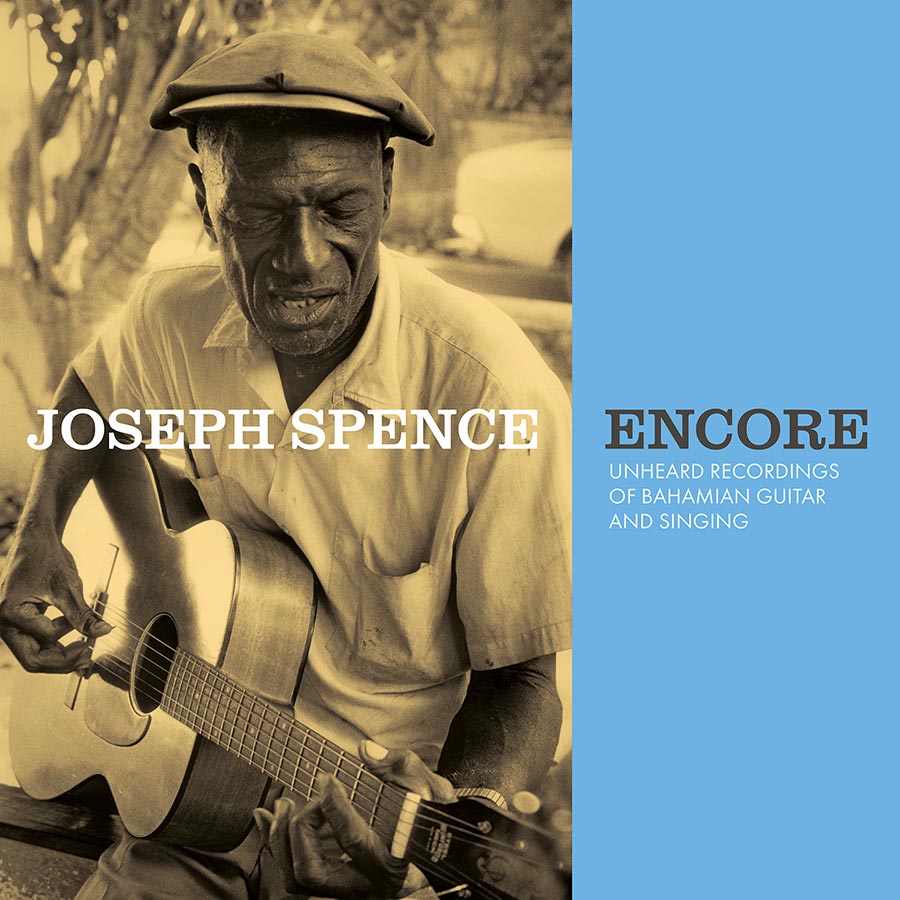 The vinyl LP version is a pre-order item that will ship later on October 29th, 2021. Vinyl pre-orders include an exclusive "Voice from Heaven" bumper sticker.
Encore is a new album produced from previously unheard archival recordings by the legendary Bahamian guitarist Joseph Spence, made in 1965 at the height of his career. Spence's radically innovative guitar style transformed elements of Bahamian traditional music into adventurous, joyful improvisations and influenced players worldwide. His powerful singing stemmed directly from the rhyming tradition created by Bahamian sponge fishermen early in the 20th century. The music is punctuated by Spence's unique, sometimes otherworldly vocalizations including humming, short bursts of lyrics, and near-scat singing. Some of the recordings include singing by Spence's sister Edith Pinder and her family members Raymond and Geneva Pinder. Producer Peter K. Siegel captured these performances at Spence's only New York concert, at the performer's cottage in Nassau, Bahamas, and at Siegel's apartment in Manhattan.
Limited-Edition "Voice from Heaven" Bumper Sticker
Celebrate the iconic voice of Bahamian singer and guitarist Joseph Spence with this bumper sticker, released in conjunction with Encore: Unheard Recordings of Bahamian Guitar and Singing. Designed by Darryl Norsen, dimensions 10" x 3". Free with all vinyl pre-orders of Encore or available separately here.

Track Listing