Latin Jazz: La Combinación Perfecta
Various Artists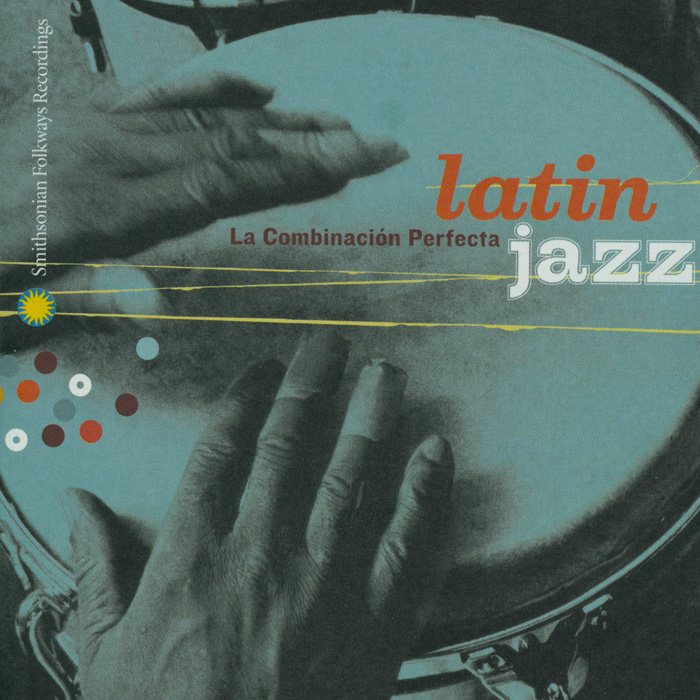 Released in conjunction with the book and the traveling exhibition of the same name, La Combinación Perfecta is a superb collection of classic Latin jazz performed by some of its most important innovators. From established Latin legends Tito Puente and Mongo Santamaría to renowned jazz icons Dizzy Gillespie and Charlie Parker, this release is a riveting journey through one of the most important American genres to emerge out of the 20th century. For the casual listener, this collection of landmark recordings outlines the historical development of Latin jazz. Simultaneously, for the aficionado, it provides fresh insight into the musical connections and innovations that make the tradition a rich and dynamic genre.
A companion book is also available here.
Lanzado en conjunto con el libro y la exposición itinerante del mismo nombre, Latin Jazz: La Combinación Perfecta es una colección magnífica de jazz latino clásico presentado por algunos de sus más importantes innovadores. Desde leyendas latinas como Tito Puente y Mongo Santamaría a los reconocidos ídolos del jazz Dizzy Gillespie y Charlie Parker, esta grabación es un viaje intenso a través uno de lo más importantes géneros americanos surgido en el siglo veinte. Para el oyente casual, esta colección de grabaciones clave presenta el desarrollo histórico del jazz latino. Simultáneamente para el aficionado, ofrece una vista nueva sobre las conexiones e innovaciones musicales que hacen de esta tradición un género rico y dinámico.
Track Listing