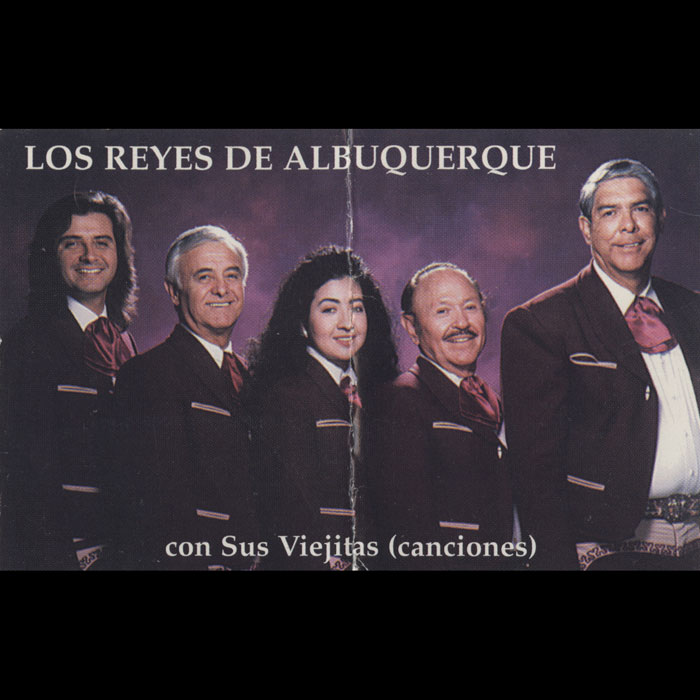 This album is another addition to the musical legacy of Los Reyes de Albuquerque, a multi-generational collective of musicians that formed in the 1960s and continues to perform today. Their performances and recordings range from popular tunes to old folk songs; the viejitas, or "oldies," featured here are mainly a selection of corridos, poetic songs that tell stories of life and love, and rancheras, a style of rustic folk song common throughout the region.
Discover more music by Los Reyes de Albuquerque here.
El legado musical de Los Reyes de Albuquerque continúa con este álbum. Es un colectivo multi-generacional de músicos, un grupo que formo en los sesentas y siguen tocando hoy dia. Sus influencias incluyen música del suroeste estadounidense y música mexicana. Presentaron y grabaron muchos estilos y géneros de música de estas regiones, mientras que perpetuaron tradiciones musicales importantes de Nuevo México del norte. Estas "viejitas" son primariamente una selección de corridos, canciones narrativas y poéticas, y rancheras, canciones folklóricas indígenas de la región.
Encuentra más álbumes por Los Reyes de Albuquerque aquí.
Track Listing