Madagascar: Spirit Music from the Tamatave Region
Various Artists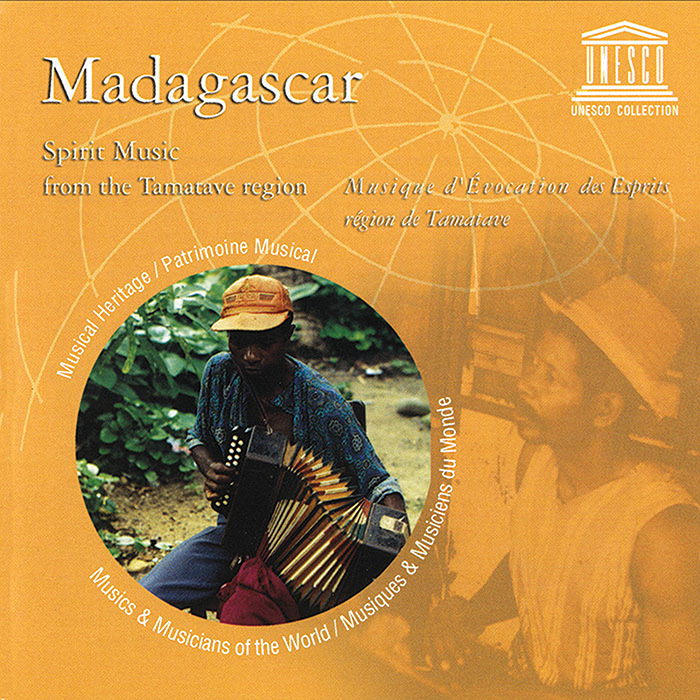 Except for the period of French colonial rule from 1897 to 1960, the peoples of Madagascar have been free and independent. The Malagasy place great belief in ancestral power, evoking the spirits of ancient royalty, tromba, through possession ceremonies. These spirits are summoned to help solve problems, heal illness, and create a devotional base for a world often fractured by foreign intrusion and poverty. According to ethnomusicologist Ron Emoff, who made field recordings of the music here, the tromba ceremonies are also used to creatively rework and reevaluate colonialism, "so that remnants of this once harsh force become valued components of a sacred Malagasy practice." It is ironic to note that one of the musical instruments played by the Malagasy in these ceremonies is the accordion, a reminder of the 63-year colonial rule by the French.
FREE DOWNLOAD
Please enjoy a free download of the song "Musique du Tromba"
This album is part of the UNESCO Collection of Traditional Music. More than 125 albums are being released by Smithsonian Folkways Recordings to make the series publicly available again, including more than a dozen never-released albums of musical traditions from around the globe.
Track Listing