Music from Western Samoa: from Conch Shell to Disco
Various Artists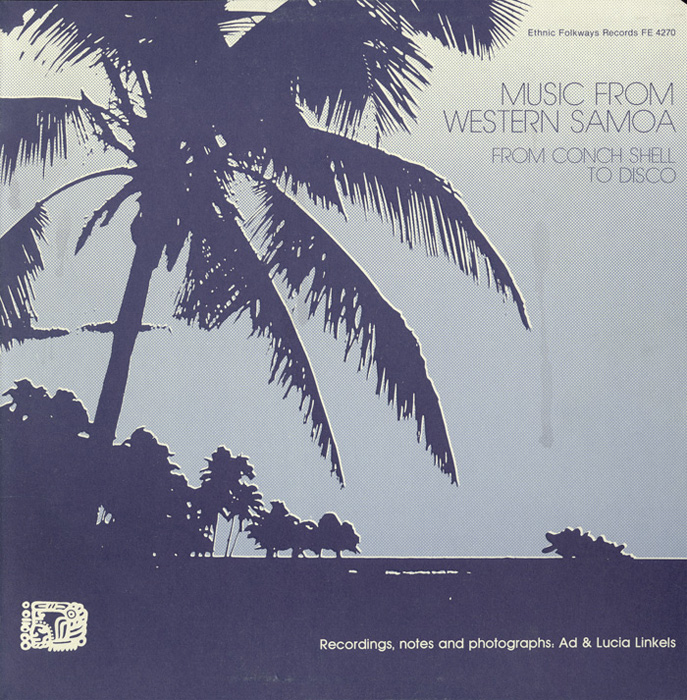 In 1982, Pacific music scholars Ad and Lucia Linkels recorded Music from Western Samoa: from Conch Shell to Disco — an album that samples the whole range of music in the island nation. Tracks include traditional signal music played on the conch shell; devotional choir music (Christianity, first brought by missionaries, has a strong presence on the island); and Western–influenced popular music, all of which show the successful blending of traditional and contemporary styles. Liner notes include track notes and discussion of Western Samoan culture, especially music and dance.
RELATED LESSON PLAN
"Pacific Islander Songs, Sounds, and Signals: Music of Samoa, Fiji, and Tonga"
"Paradise Found: Singing and Drumming of Western Samoa"
Track Listing