Ruth Welcome, Dick Marta, Wiener Konzerschram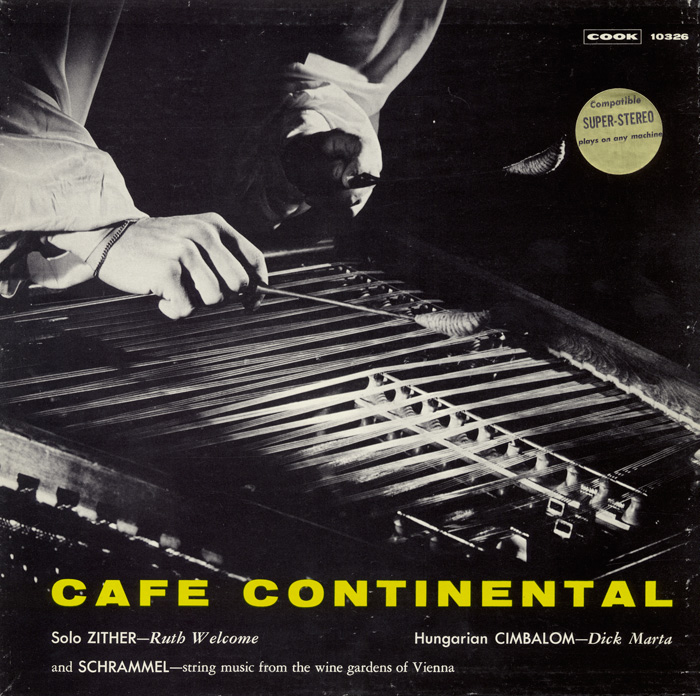 Café Continental presents three types of instrumental music from Central Europe. Ruth Welcome, from Germany and Switzerland, plays solos on the zither and performs a mix of folk and contemporary European music, as well as two old British ballads. She is followed by Dick Marta, originally from Hungary, who performs traditional Hungarian music and a Romanian selection on the cimbalom, a European variant of the hammer dulcimer. Welcome's and Marta's selections were recorded in New York cafés.
The second half of the recording features the Wiener (Viennese) Konzerschrammeln performing a type of Viennese music known as schrammelmusik. The Wiener Konzerschrammeln, formed in 1946, consists of four musicians—two violinists, a guitarist (on contra-guitar), and a harmonica player. They were recorded in a café in Vienna.
Brief liner notes provide information on the performers, their music, and their instruments.
Track Listing