Various Artists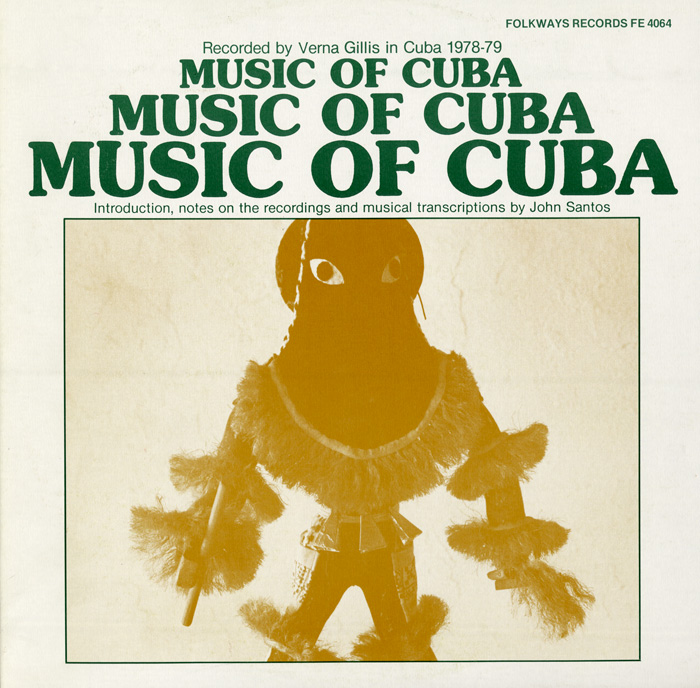 Recorded in 1978-79, this compilation features a wide variety of music including music of the Santería and Lucumí religious traditions, rumba, bolero, guaracha, and son. Influenced by music of slaves from West and Central Africa and of Spanish colonists, these styles were created through a long process of cultural syncretization. The liner notes, written by percussionist John Santos, contain transcriptions of rhythms and lyrics of songs with English translations. Santos also stresses the impact these forms of music have had on popular music styles such as salsa.

EN ESPAÑOL

Grabado entre 1978-1979, esta compilación ofrece una amplia variedad de música, incluyendo música de la Santería y Lucumí de tradiciones religiosas, la rumba, el bolero, la guaracha, y el son.

Influenciados por la música de los esclavos de África Occidental y Central y de los colonizadores españoles, estos estilos fueron creados a través de un largo proceso de sincretismo cultural.

Las notas, escritas por el percusionista John Santos, contienen transcripciones de los ritmos y letras de canciones con traducciones al inglés. Santos también hace hincapié en el impacto que estas formas de música han tenido en los estilos de la música popular como la salsa.
Track Listing