North India: Instrumental Music - Rudra Veena, Vichitra Veena, Sarod, Shahnai
Various Artists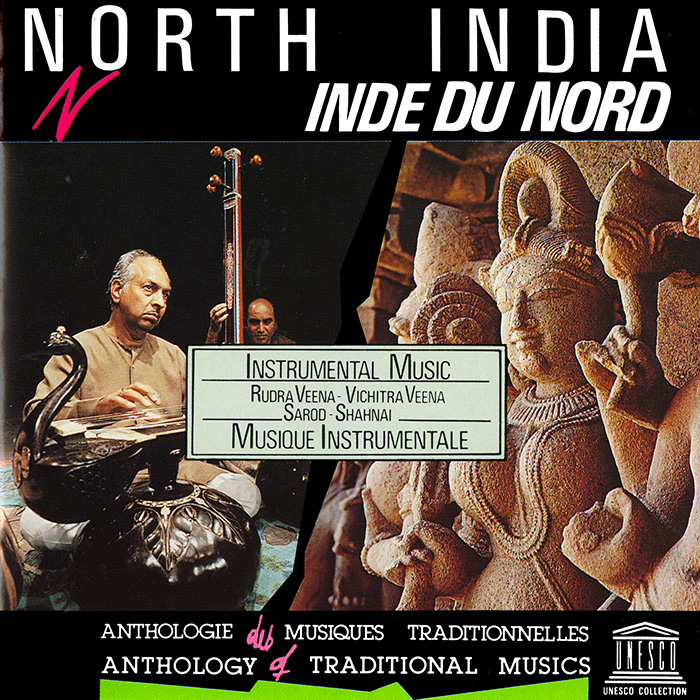 Noted musicologist Alain Daniélou observes that the classical Indian raga is a meditation on the states of the soul. "For this reason," he writes in this album's liner notes, "the development of a raga by an Indian master musician is not something to be analyzed but a means by which the artist and his listeners should let themselves be lifted up towards the highest realms of thought."
This collection presents four ragas performed by master Indian musicians on traditional instruments. In "Gunakali," a morning raga, Asad Ali Khan plays the rudra veena. Khan, who died in 2011, was recognized as one the last masters of this oldest form of Indian fretted zither. A late afternoon raga, "Bhimpalashri," is performed by Gopal Krishan (identified as Gopal Krishna in the liner notes) on the vichitra veena, a fretless zither. The field recordings were made by Manfred Junius, who also recorded North India: Vocal Music - Dhrupad and Khyal (UNES08076).
FREE DOWNLOAD
Please enjoy a free download of the song "Raga Mishra Kafi"
This album is part of the UNESCO Collection of Traditional Music. More than 125 albums are being released by Smithsonian Folkways Recordings to make the series publicly available again, including more than a dozen never-released albums of musical traditions from around the globe.
Track Listing