Songs of Our Native Daughters
Our Native Daughters (Rhiannon Giddens, Amythyst Kiah, Leyla McCalla, Allison Russell)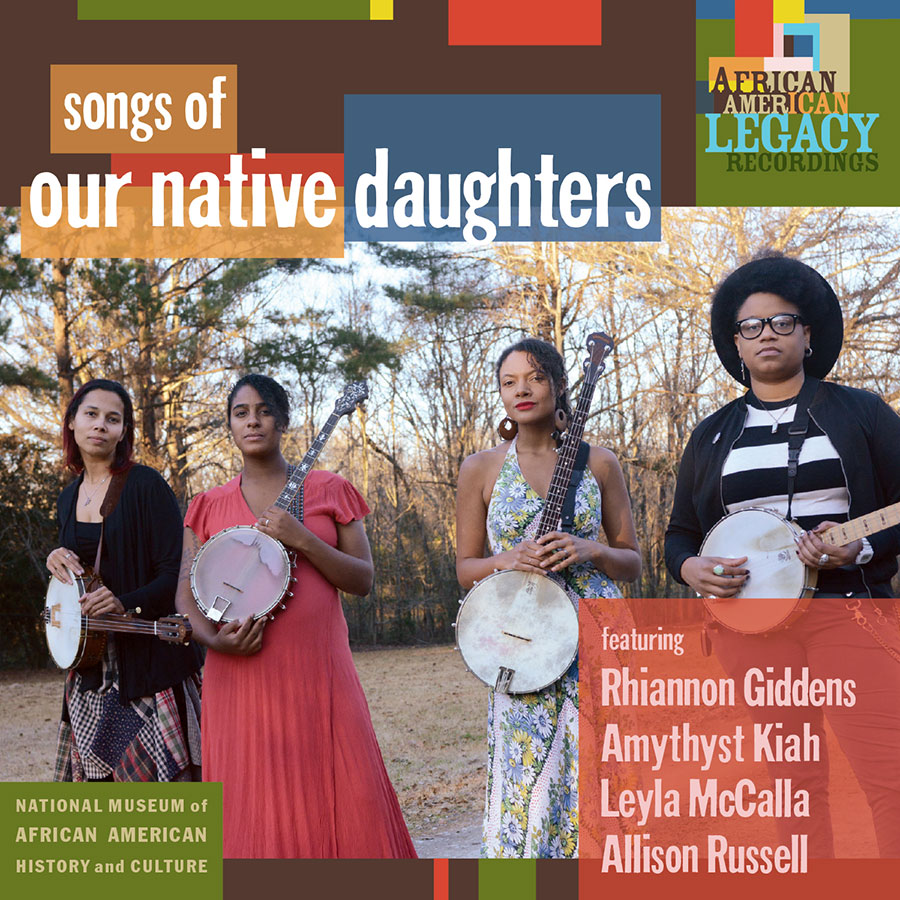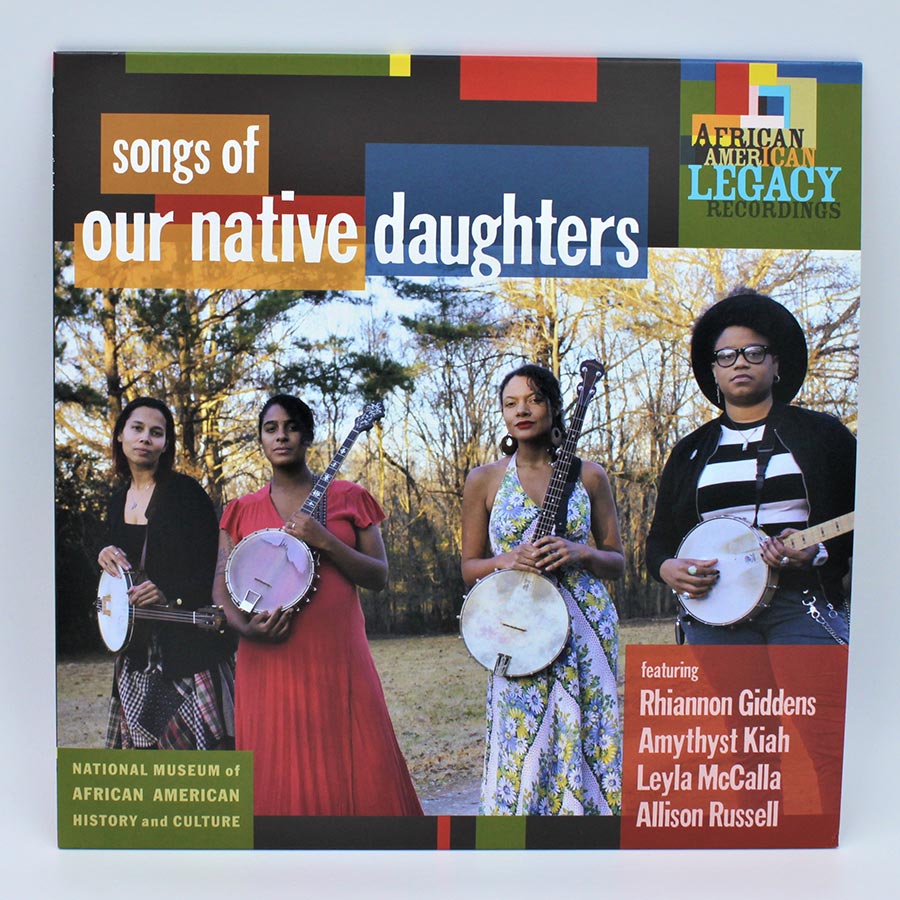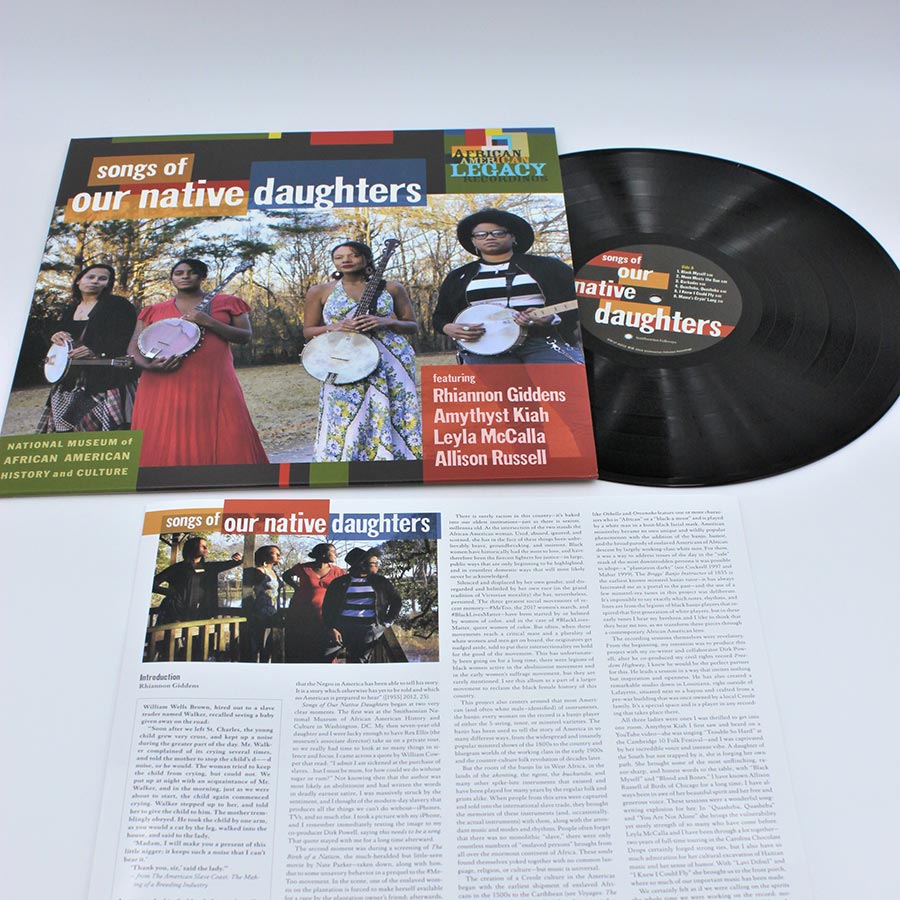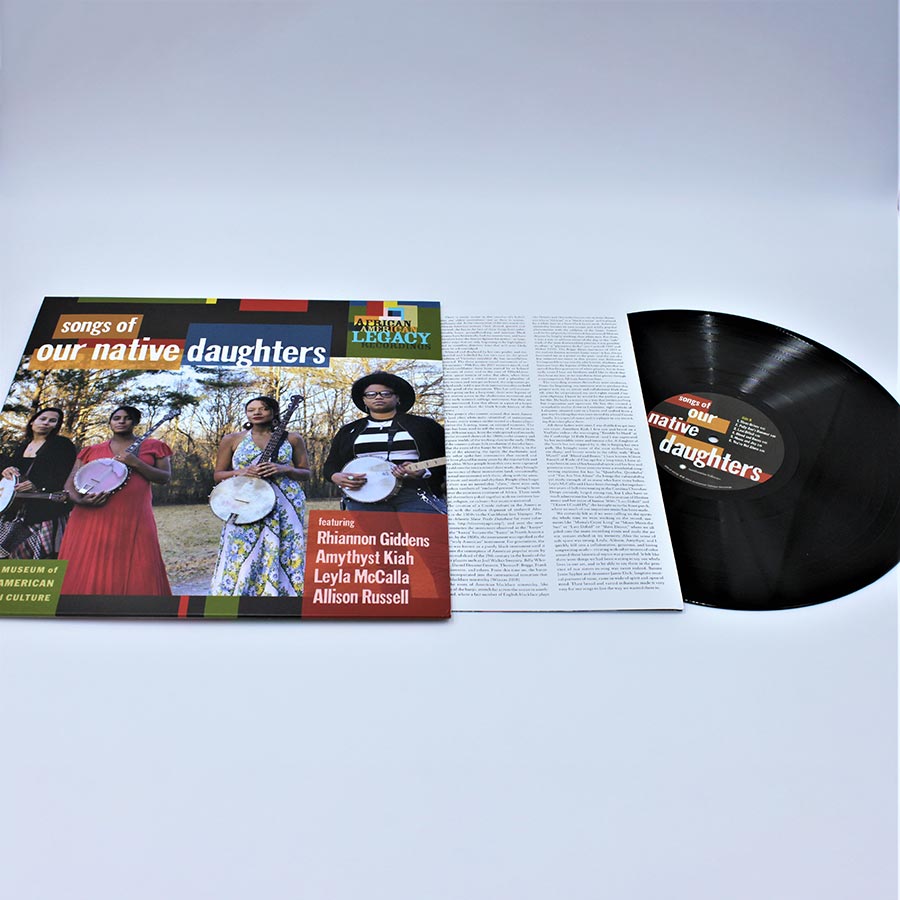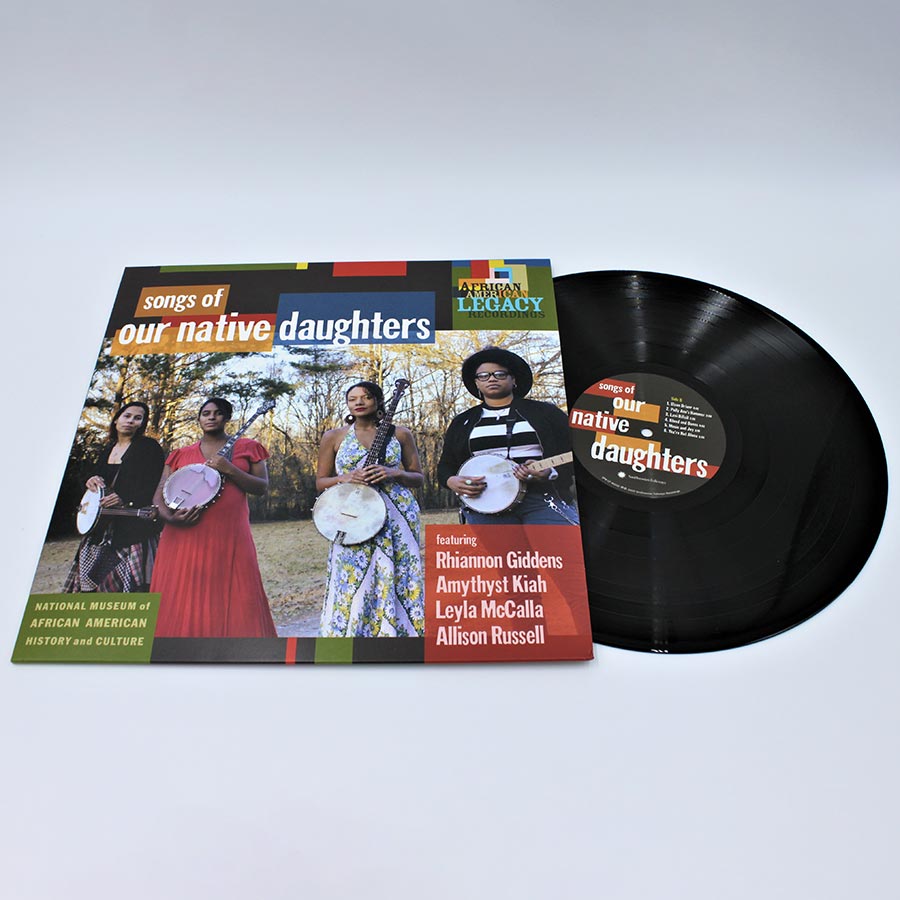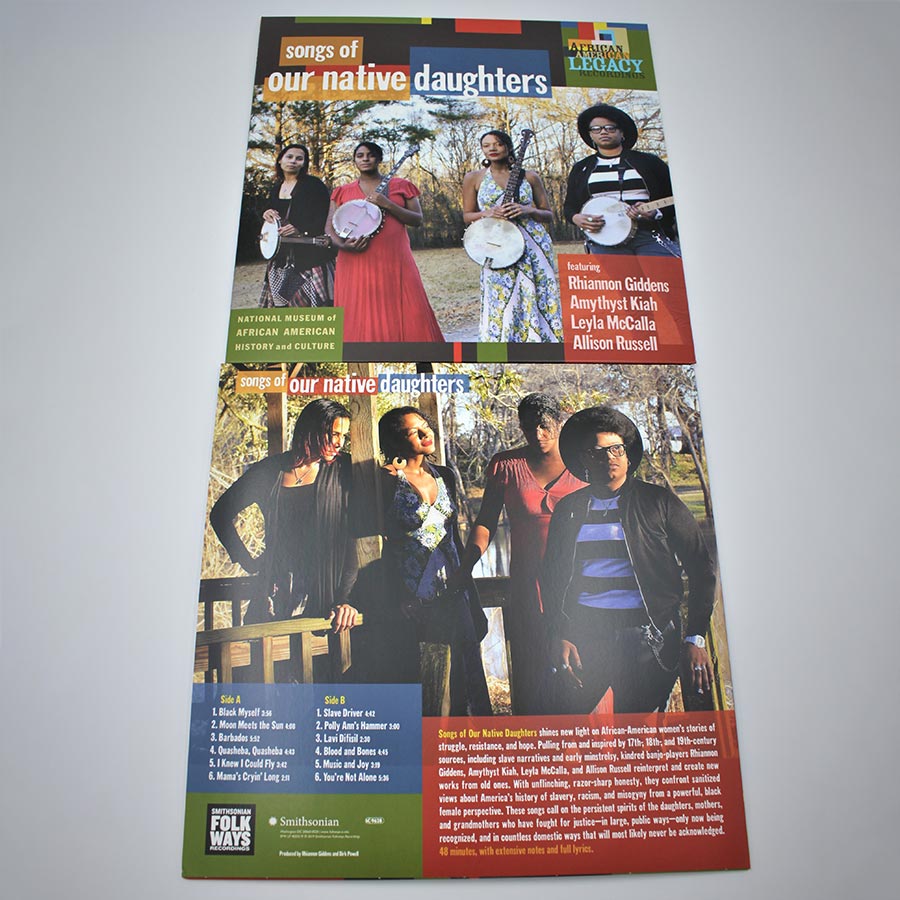 Songs of Our Native Daughters shines new light on African-American women's stories of struggle, resistance, and hope. Pulling from and inspired by 17th-, 18th-, and 19th-century sources, including slave narratives and early minstrelsy, kindred banjo players Rhiannon Giddens, Amythyst Kiah, Leyla McCalla, and Allison Russell reinterpret and create new works from old ones. With unflinching, razor-sharp honesty, they confront sanitized views about America's history of slavery, racism, and misogyny from a powerful, black female perspective. These songs call on the persistent spirits of the daughters, mothers, and grandmothers who have fought for justice – in large, public ways – only now being recognized, and in countless domestic ways that will most likely never be acknowledged. 52 minutes, 36-page booklet with lyrics. Note: LP versions omit the track "Better Git Yer Learnin."
"An artistic mission to supplant the portrayals of slavery as an abstract, ancient sin with the imaginative, immersive contemplation of its individual human impact and aftermath" - NPR
"A crucial pronouncement in folk music" – Rolling Stone
RELATED VIDEO
The Making of "Mama's Cryin' Long"
Track Listing