Talking Feet (DVD)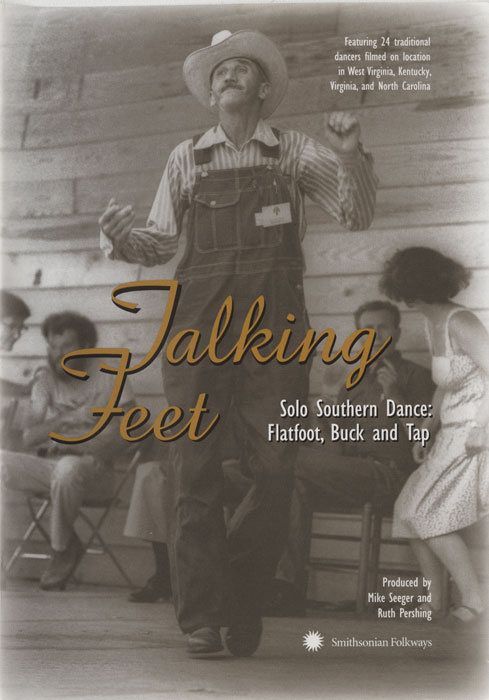 Talking Feet is the first documentary of flatfoot, buck, hoedown, and rural tap dancing, the styles of solo Southern dancing which are a companion to traditional old-time music and on which modern clog dancing is based. Dances are done to hand-patting, talking blues, and singing, as well as old-time, bluegrass, and western swing-style music. Dancers range in age from 20 to 82.
Featuring 24 traditional dancers filmed on location in WV, KY,VA, & NC. 81 minutes of musical performance accompanied by a 16-page booklet with extensive track-by-track notes.
"A wonderful and enlightening illustration of the breadth of Southern-style dancers, including their humor, playfulness, technical abilities, soul, and sheer joy." —Ira Bernstein, clog, and step dancer and researcher
"For anyone with a passion for Southern traditional dance this DVD is a must." —Daniel Patterson, Prof Emeritus
A companion book is also available here.