The Dances of the World's Peoples, Vol. 2: European Folk Dances
Various Artists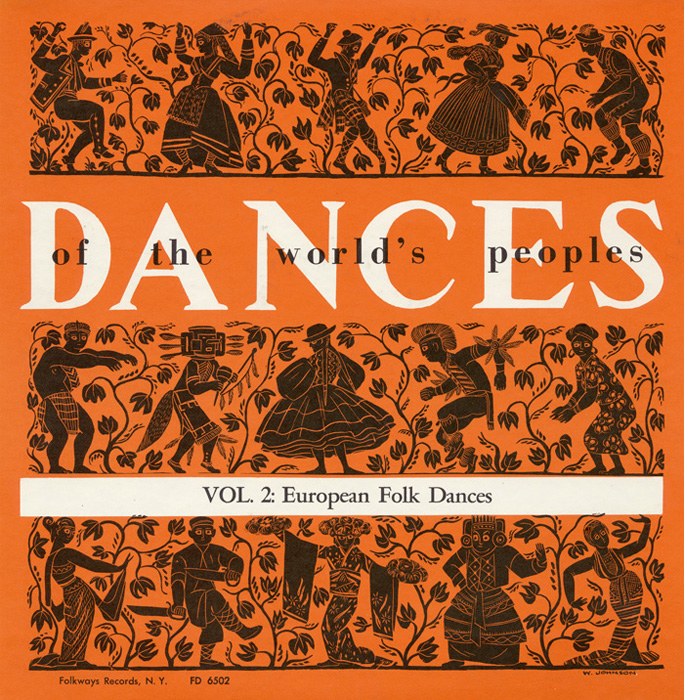 In this second volume of Dances of the World's Peoples, learn the origins of the Neopolitan Tarantella (the dance came from the practice of pressing grapes for wine by jumping on them with one's bare feet), and how the Branle reflects the joyful spirit of the French people. Hear the Horo dance of the Balkan countries in three different variations, as well as many more captivating dances. Liner notes include historical notes, descriptions, and dance instructions by series editors Ronnie and Stu Lipner, international folk dance experts.
EN ESPAÑOL
En este segundo volumen de Las Danzas de los Pueblos del Mundo, se enseñan los orígenes de la Tarantella napolitana (la danza que proviene de la práctica del prensado de las uvas para el vino saltando sobre ellas con los pies descalzos), y también cómo el Branle refleja el espíritu alegre de los franceses. Escucha la danza Horo de los países balcánicos en tres variantes diferentes, como también muchas otras danzas fascinantes.
Las notas internas incluyen notas históricas, descripciones e instrucciones de baile por editores de la Serie Ronnie y Stu Lipner, expertos internacionales de danza folclórica.
Track Listing