This Land Is Mine: South African Freedom Songs
Various Artists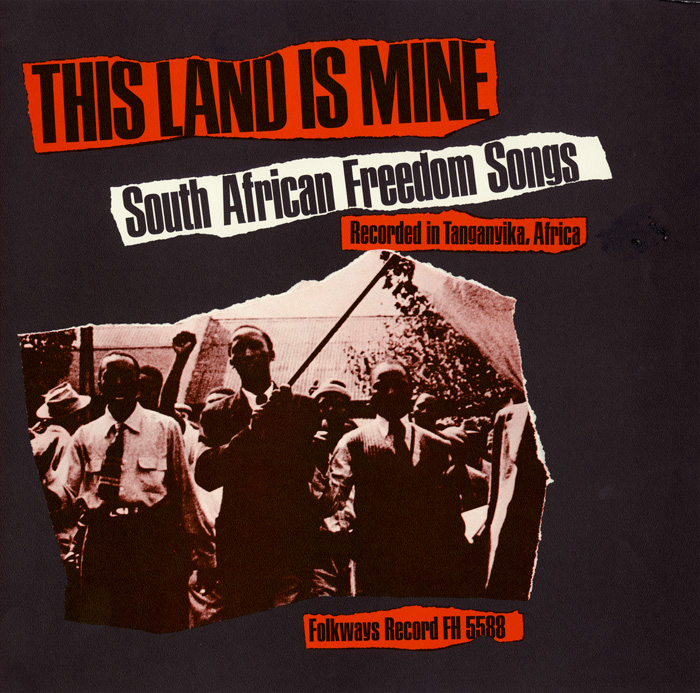 Recorded by South African refugees, This Land Is Mine: South African Freedom Songs unites people of all races in the struggle for a South Africa free from apartheid. First composed in the 1950s in conjunction with the South African Liberation Movement, the songs express "the aspirations and above all the fighting spirit of South Africa's freedom fighters." The music stands as a tribute to Vuyisile Mini, Zinakele Nkaba, and Wilson Khayingo, three African National Congress members and freedom fighters who were among the first to have been executed under the apartheid system.
RELATED LESSON PLANS
"South Africa, Free At Last: The Freedom Songs of South Africa and the Civil Rights Movement in America"
"Mbiras, Marimbas, and You: Zimbabwean Music for the General Music Classroom"
FREE DOWNLOAD
Please enjoy a free download of "Tshotsholoza Mandela (Go Underground Mandela)"
| | | |
| --- | --- | --- |
| Tshotsholoza Mandela (Go Underground Mandela) | MP3 | FLAC |
Track Listing