An Irishman in North Americay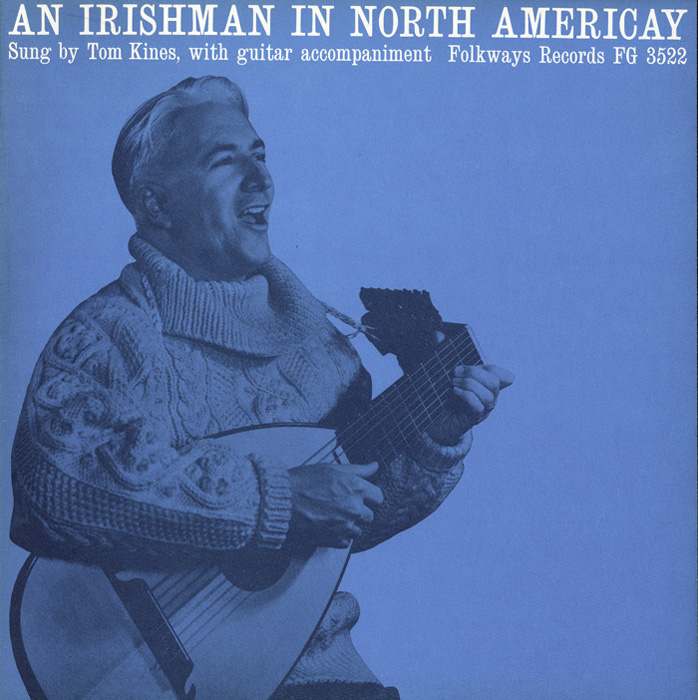 Irish-Canadian folksinger Tom Kines (1922–1994) had learned Irish songs as a child from his grandfather, and during World War II, when he was stationed with the Canadian Navy in Northern Ireland, he learned more. On his return home after the war, he was astonished to realize "how widespread was the influence of the Irish folk song" on the music of North America. The result is this 1961 recording. Although most of the songs he selected have US variants, Kines presents the Canadian versions.
Liner notes include lyrics and information about the songs.
Track Listing