Traditional Music of Peru, Vol. 1: Festivals of Cusco
Various Artists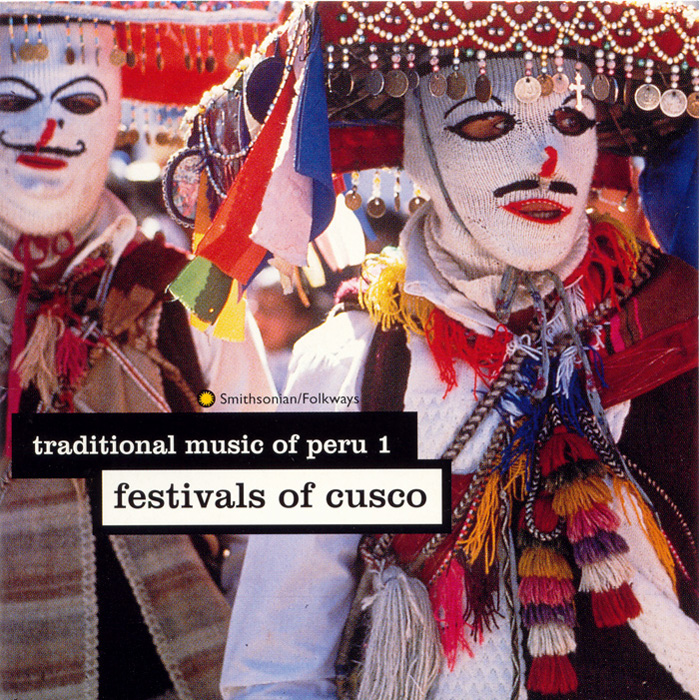 Music of religious festivals is one of the richest and most important types of musical expression in the Andes. These 1989 recordings from the Peruvian Archives of Traditional Andean Music present lively music of the religious festivals in the Cusco region. Devotees perform with flutes and drums, harps and violins, accordions, brass bands, and voices. Filled with the sounds of celebration and the fervor of the religious occasions, the performances present Andean music in its contemporary religious setting. 26 tracks. "Puts you in touch with the real thing." — Tucson Citizen.

RELATED LESSON PLAN
"Aymara and Machu Picchu"
EN ESPAÑOL
La música de las fiestas religiosas es una de las clases más ricas e importantes de la expresión musical de los Andes. Estas 1.989 grabaciones de los Archivos peruanos de música tradicional andina presentan música animada de las festividades religiosas de la región del Cusco.
Los devotos actúan con flautas y tambores, arpas y violines, acordeones, bandas de música y voces. Lleno de los sonidos de la fiesta y el fervor de las fiestas religiosas, las actuaciones presentan música andina en su entorno religioso contemporáneo. Veitiseis pistas. "Ponte en contacto con la realidad" - Tucson Citizen.
PLAN DE LECCIÓN RELACIONADO "Aymara y Machu Picchu"
Track Listing