Vanuatu: The Music Tradition of West Futuna
Various Artists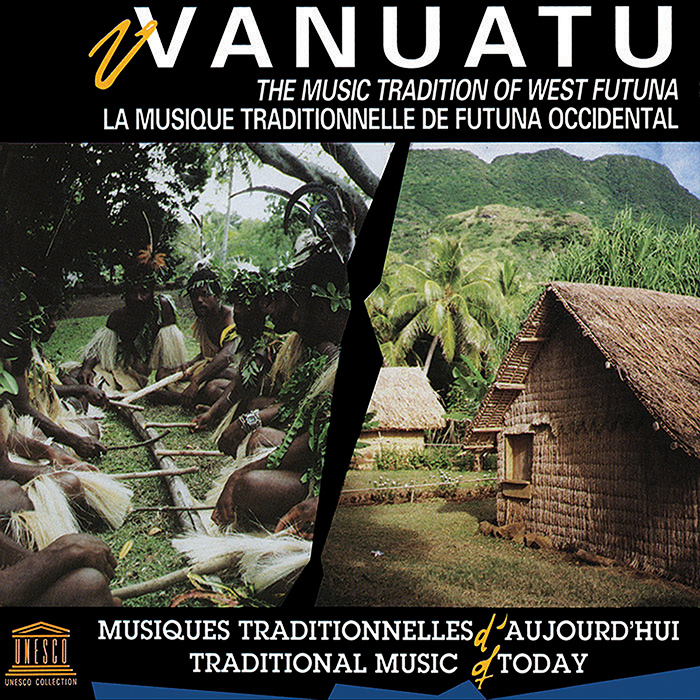 Vanuatu, a small island nation, is located approximately 1800 miles north of New Zealand. Composed of 82 small islands (65 of which are inhabited), Vanuatu was initially under Spanish, then French, and finally British rule before the archipelago became an independent nation in 1980.  Its name signifies its newfound status: vanua ("land," "home"), and tu ("stand"). The island of West Futuna is located on the southeastern edge of the archipelago, with five villages and a population of about 500.
The lively music of West Futuna shows signs of Western influence with distinctive local twists, such as lyrics in a Pidgin English varietal called Bislama and use of the bottle piano: a scale of glass bottles filled with different levels of water to produce different pitches. The music commonly features other popular Polynesian elements, such as ukulele, guitar, and hymn singing, brought over by 19th century missionaries. This album includes contemporary songs, church music, tagi (memorial songs), traditional dances, children's games, and malaria and AIDS awareness songs.
FREE DOWNLOAD
Please enjoy a free download of the song "Tagi for Vakesa"
This album is part of the UNESCO Collection of Traditional Music. More than 125 albums are being released by Smithsonian Folkways Recordings to make the series publicly available, including a dozen never-released albums of musical traditions from around the globe.
Track Listing