Yemen: Traditional Music of the North
Various Artists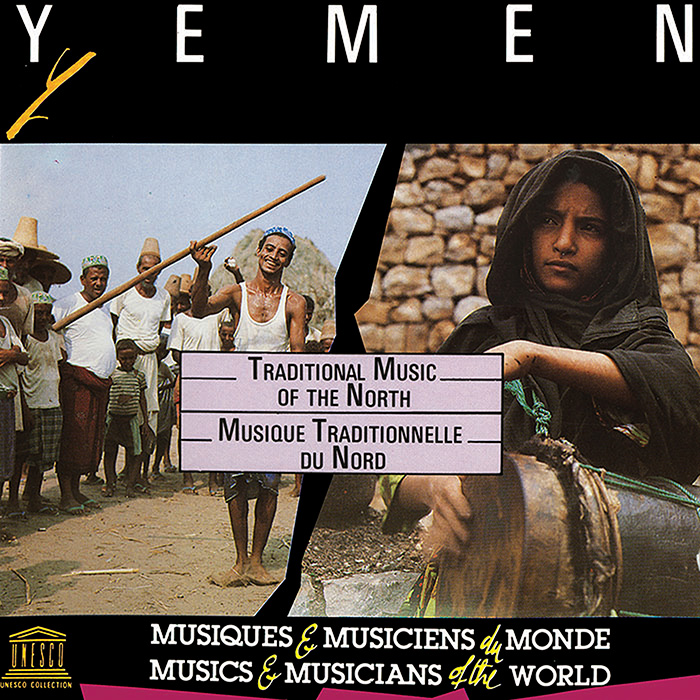 The music of Yemen has evolved in a different manner than that of other Arab countries: it is predominantly vocal, and it does not use the maqam modal system. Religious restrictions limit the use of musical instruments, but the Yemenite oud (a type of lute or lyre) is the basis for a distinctive prepertoire, with evidence of its use tracing back to ancient texts. Playing of the oud may be supported by the gasaba (flute), mizmar (clarinet), and drums.
Of note on this recording is an excerpt of music from a Yemenite Zafat, or wedding. A Zafat is the most accessible public ceremony in Yemen, and the music becomes the soundtrack to a street procession of the groom and his guests to the wedding house. Although the processional music (a responsorial song) normally lasts about an hour, this example reproduces only the concluding section with common Yemenite traditional melodies. For more on the relationship between the songs and customs, see the liner notes.
FREE DOWNLOAD
Please enjoy a free download of the song "Yemenite Zafat"
This album is part of the UNESCO Collection of Traditional Music. More than 125 albums are being released by Smithsonian Folkways Recordings to make the series publicly available again, including more than a dozen never-released albums of musical traditions from around the globe.
Track Listing