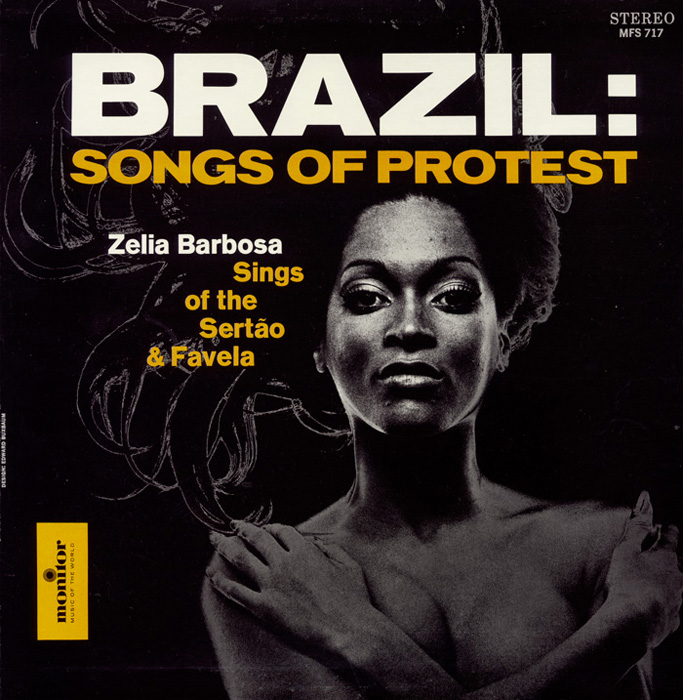 "Without a country in which to live, a field to plant, a love to cherish or a voice to sing, one is dead." In Brazil: Songs of Protest, Zelia Barbosa describes the hardships of plantation workers who are exploited by the landowners; of inhabitants of the slums who leave their families for work and wait for a raise they will never receive; of people forced to abandon their homes because of drought. Backed by guitar and percussion, Barbosa turns popular music into a vehicle of expression and action for the Brazilian people.
EN ESPAÑOL
"Sin un país en el cual vivir, un campo para sembrar, un amor para acariciar o una voz para cantar, uno está muerto." En Brasil: canciones de protesta, Zelia Barbosa describe las dificultades de los trabajadores de las plantaciones quienes son explotados por los terratenientes; de los habitantes de los barrios pobres quienes dejan a sus familias para trabajar y esperar un aumento de sueldo que nunca recibirán; de personas obligadas a abandonar sus hogares a causa de la sequía.
Con el respaldo de guitarra y percusión, la música popular de Barbosa se convierte en un vehículo de expresión y de acción para el pueblo brasileño.
Track Listing