Sí, soy llanero: Joropo Music from the Orinoco Plains of Colombia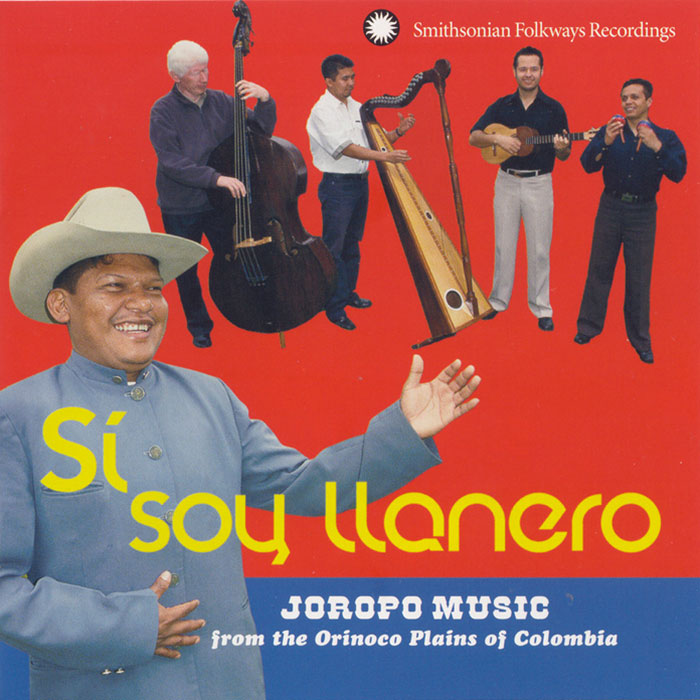 From the plains of eastern Colombia, the joropo's syncopated drive and top-of-the-lungs singing proclaim a cattle-herding mestizo people proud of their homeland. Percussive harp techniques and fast-picking bandola guitar rise upon a bedrock rhythm of cuatro guitar, bass, and maracas to produce the signature plains sound. Grupo Cimarrón, mainstay ensemble of música llanera (plains music tradition) joins other all-star musicians in energy and virtuosity of their music.
RELATED LESSON PLAN
On the Plains of Orinoco: Joropo Music in Colombia
LYRICS
Lyric transcriptions available here
EN ESPAÑOL
De las llanuras quebrantadas por la violencia del oriente de Colombia, el sincopado sonido y canto a todo pulmón del joropo proclama el orgullo de su tierra por parte de un pueblo mestizo con herencia ganadera. Técnicas percusivas en el arpa y una bandola rápida se alzan ante un ritmo basado en el cuatro, bajo y maracas para producir el sonido que caracteriza los llanos. Grupo Cimarrón, un ensamble de música llanera, se unen con otras estrellas musicales en la energía, espontaneidad y virtuosidad de su música. Aquí se encuentra una magnífica muestra de talento musical, liberado de las restricciones que les son impuestas cuando son contratados para acompañar a los cantantes pop.
RELATED VIDEOS
Members of Cimarrón discuss Llanero (Plains) Music Cimarrón Performs "El Guate" (The Foreigner)
AWARDS
2005 GRAMMY Award Nominee for Best Traditional World Album
Track Listing