The World's Musical Traditions, Vol. 10: Tabla Tarang--Melody on Drums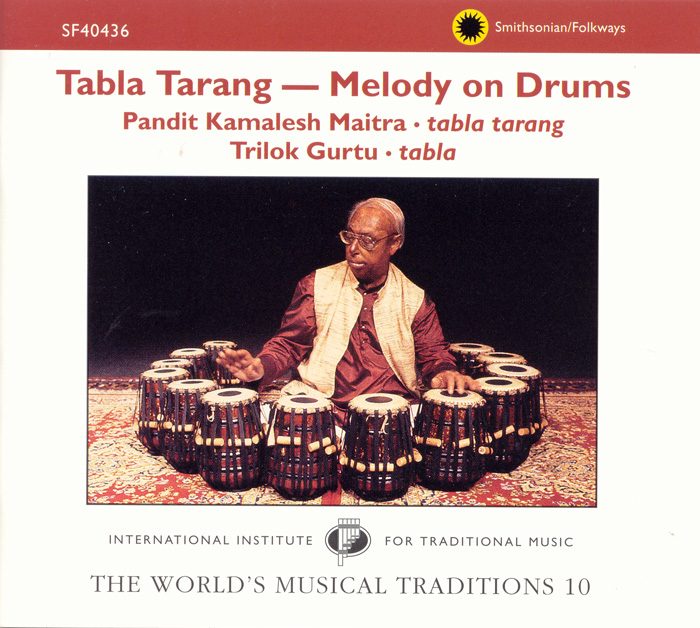 Pandit Kamalesh Maitra is the last master of the tabla tarang, a melodic instrument consisting of between ten to sixteen tuned tabla. Tarang means "waves" and aptly describes how rhythm and melody, even harmony, are woven into one flowing element. Trilok Gurtu, known for his eclectic percussion artistry in the jazz world, accompanies on tabla. These four early morning todi create a mood of quietness and devotion: a unique audiophile CD with a richly illustrated 56-page booklet. 76 minutes. "A historic world music milestone." — Option Magazine

RELATED LESSON PLAN
"Melodic Rhythms of India"
Track Listing