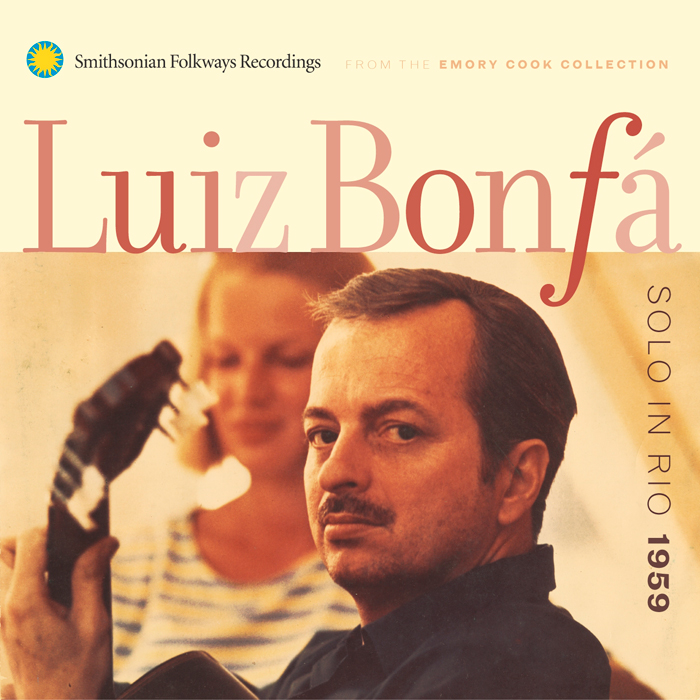 One of the most creative guitar virtuosos of the 20th century, Luiz Bonfá is celebrated as one of the principal architects of the cool Brazilian sound of bossa nova—and as co-author, with Antônio Carlos Jobim, of the film score to "Black Orpheus." But Bonfá was far more than the composer of "Manhã de Carnaval." His technical mastery, intimacy, and dynamism suffuse every track of this first CD edition of his masterpiece, a long-unobtainable solo 1959 LP, along with a half-hour of previously unreleased material from the original studio session. 70 minutes. 31 tracks. 32-page booklet with extensive notes by Anthony Weller.

Um dos violonistas mais criativos do Seculo XX, Luiz Bonfá é um dos principais célebre criadores da Bossa Nova – e co-author, com Antônio Carlos Jobim, da trilha Sonora do filme Orfeu Negro. Bonfá foi muito mais que o compositor de "Manhã de Carnaval." Seu conhecimento técnico, intimidade, e dinamismo se espalharam em cada faixa da primeira edição do seu CD, um inacessível LP de 1959, ao lado de um material de meia-hora que não foi previamente lançado da sua sessão original de estúdio. 70 minutos. 31 faixas. Livro descritivo de 32 páginas de Anthony Weller.



EN ESPAÑOL

Uno de los más creativos virtuosos de la guitarra del Siglo XX, Luiz Bonfá es celebrado como uno de los principales arquitectos del sonido brasileño del bossa nova fresco - y como co-autor, junto con Antônio Carlos Jobim, de la banda sonora de "Black Orpheus"

Pero Bonfá fue mucho más que el compositor de "Manhã de Carnaval". Su dominio técnico, la intimidad y el dinamismo inundaron cada tema de esta primera edición en CD de su obra maestra, un LP en 1959 con un solo siempre inalcanzable, además de media hora de material inédito previamente de la sesión de estudio original. Setenta minutos. Treinta y un pistas. Folleto de treinta y dos páginas con extensas notas por Anthony Weller.
Track Listing