The Music of Capoeira: Mestre Acordeon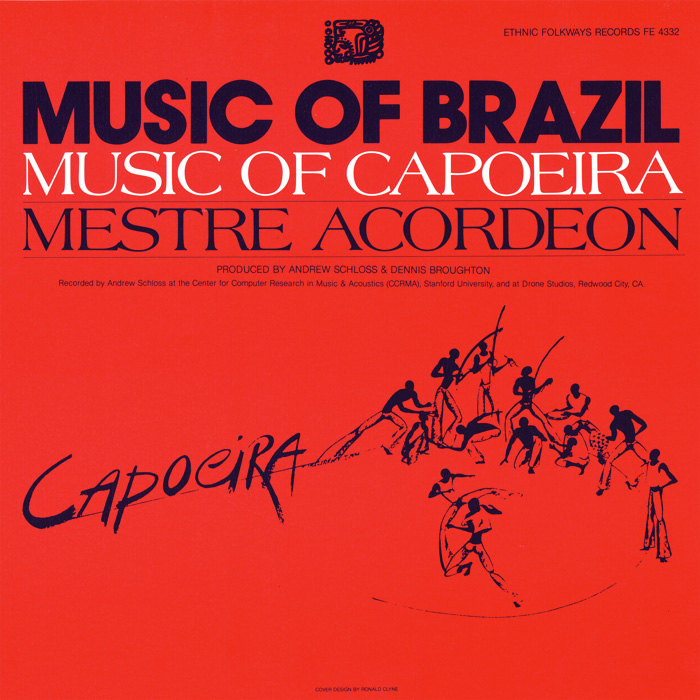 Capoeira is a unique Brazilian art form with African roots, combining movement, music and philosophy. The essence of capoeira is a graceful, flowing game played by two people inside a circle called roda. The circle's fifteen-foot circumference is formed by other participants who clap, sing and play instruments, while waiting their turn to play the game.

Mestre Acordeon


"Capoeira é uma forma artística única do Brasil com raízes africanas, que combina movimento, música e filosofia. A essência da capoeira é a harmoniosa fluidez do jogo realizado por duas pessoas dentro de um círculo chamado roda. A circunferência de uns cincos pés e formada pelos outros participantes que acompanham batendo palmas, cantando e tocando instrumentos, enquanto esperam por sua vez de participar no jogo."

Mestre Acordeon


"Capoeira es una forma artística única del Brasil con raíces africanas, que combina movimiento, música y filosofía. La esencia de la capoeira es la armoniosa fluidez del juego realizado por dos personas dentro de un círculo llamado roda. La circunferencia de unos cinco metros es formada por otros participantes que acompañan el movimiento con las palmas, cantan y tocan instrumentos, mientras esperan su turno para participar en el juego."

Mestre Acordeon




RELATED LESSON PLAN
"Capoeira: Martial Arts Meets Music"
Track Listing