Mountain Music of Peru, Vol. 1
Various Artists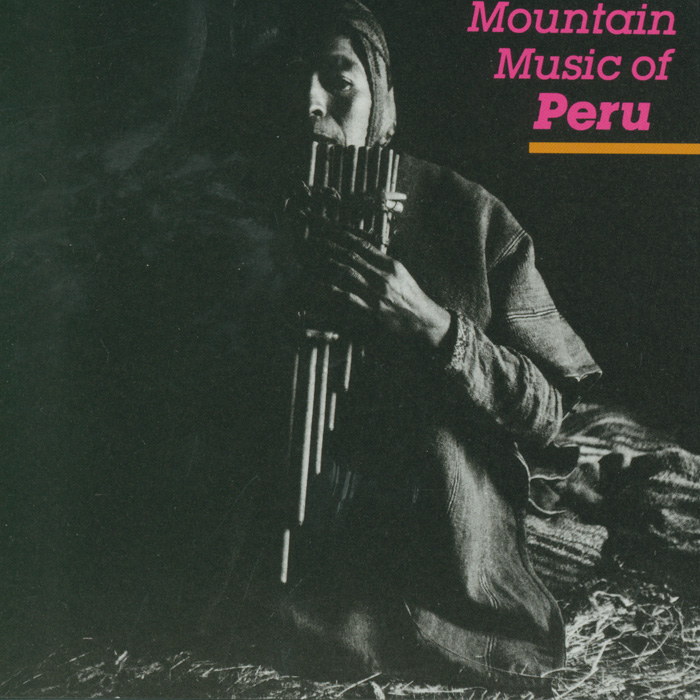 Mountain Music of Peru, Vol. 1 gives a varied view of urban and rural Andean music from the 1960s. Musicians use Andean and European instruments, including the guitar–like charango, siku (panpipes), harp, conch shells, and drums. Songs like the marching-band-style "Bella Andajina" and processional "Catholic Mass Sung in Quechua" show Spain's influence, while the instrumental "Huayno from Ayacucho" and solo female voice in "Song of Marriage" exemplify indigenous sounds. Liner notes include information on Peru's ethnic groups, features of Andean music, lyrics, and track notes.
EN ESPAÑOL
Música de las montañas del Perú, Vol. 1 da una visión variada de la música andina urbana y rural de la década de 1960. Los músicos utilizan instrumentos andinos y europeos, entre ellos la guitarra -como el charango, el siku (flauta de pan), el arpa, las caracolas y tambores. Canciones como la banda de estilo marchado "Bella Andajina" y la procesional "Misa católica cantada en quechua" muestran la influencia de España, mientras que la canción instrumental "Huayno de Ayacucho" y la voz femenina en solitario en la "Canción del matrimonio" son ejemplos de sonidos indígenas.
Las notas incluyen información sobre los grupos étnicos del Perú, las características de la música andina, letras y notas de las pistas.
Track Listing