Traditional Music of Peru
Various Artists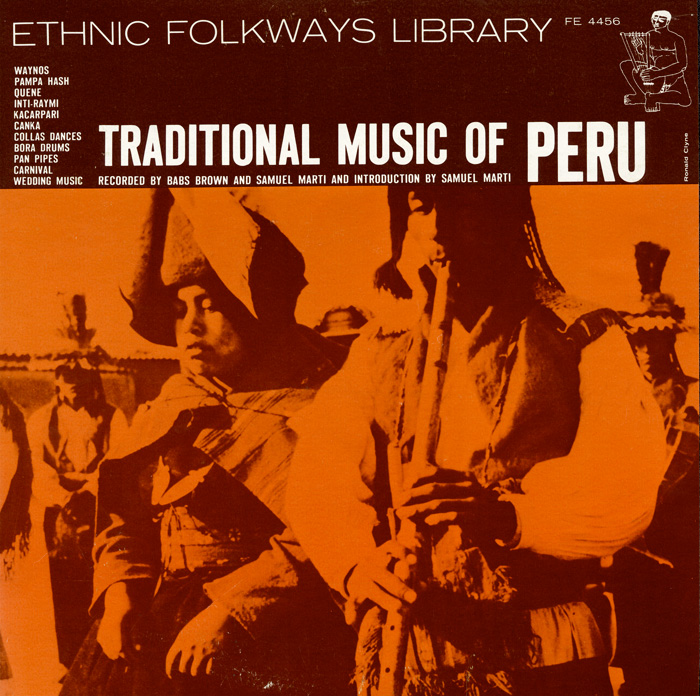 In contrast to the melodies of the Mayan region, which field recordist Samuel Marti describes as "martial and solemn," the music of the Incas is "nostalgic and gay." Selections on Traditional Music of Peru include the music and dances of the Chunchus and Quollas, a pampa hash ceremonial dance, and music from the island of Taquile. Panpipes and wooden flutes are featured prominently. Liner notes include a brief introduction and track notes written by Samuel Marti along with pictures.
EN ESPAÑOL
En contraste con las melodías de la región maya, cuyo grabador de campo Samuel Martí describe como "marcial y solemne," la música de los Incas es "nostálgica y alegre." Las selecciones de Música Tradicional de Perú incluyen la música y danzas del Chunchus y Quollas, una danza ceremonial hash de la pampa y la música de la isla de Taquile.
Zampoñas y flautas de madera son presentadas de manera prominente. Las notas incluyen una breve introducción y notas escritas de Samuel Martí, junto con imágenes.
Track Listing